How to Save Money When Remodeling Your Kitchen
One of the most popular types of home remodeling projects is Kitchen Remodeling. Many prospective home buyers are looking for a house with an "up-to-date" and snazzy kitchen. However, kitchen remodeling comes at a price. Not only are kitchens labor-intensive and expensive, but they also require a variety of different contractors. This article explores some ways to save money when remodeling your kitchen. A few of the best ways to save money include doing some of the work yourself and hiring subcontractors.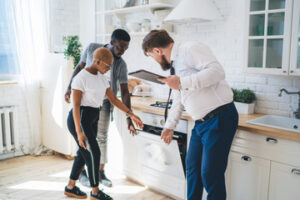 When it comes to finances, remember that your kitchen remodel will add value to your home. It is the focal point of your home. While it will increase your home's value, it will not return the cost of the renovation in full. If you plan to sell your home in the future, the investment you put into remodeling will not only benefit you financially but also boost its market value. Therefore, it's important to decide whether to hire a professional or do it yourself.
If you are thinking of remodeling your kitchen, it's best to look at different design options and find what inspires you. After you've found some designs that speak to you, schedule a consultation with a professional who specializes in kitchen remodeling. Make sure to de-clutter your kitchen before the renovation work begins. Make sure you remove all personal items and other items to make the working area easy to navigate. Also, be ready for the work crew when they come to your home.
Once you've figured out your budget, the next step is to decide which kitchen components will need to be changed. Make sure you consider your kitchen's plumbing and electrical systems. If these are important to you, consider whether you can handle the extra cost. If not, wait until you have more money saved up. If you're unsure about the budget, consider financing the project. Once you've secured funding, you'll be happy you chose to remodel your kitchen.
When redesigning your kitchen, you'll want to think about how you will use each space. You'll want to place breakfast foods near the table. Also, keep dishes and containers near the sink. Dishwashers can be located nearby as well, making them easier to load and unload. A well-designed kitchen can also add character to your home. The layout of the kitchen is an essential aspect of selling a home. It is the heart of the home, and it's a place where many family meals are shared and socializing takes place.
While it's true that kitchen remodels expensive, they can help you recoup some of the costs when you sell your home. Major kitchen remodeling can cost up to $65,000, and you can recoup up to 62% of this price when you sell your home. If you're thinking about reselling your home, consider investing in a new kitchen to increase the value of your home. It can also add appeal to prospective buyers.
Lighting is a critical part of your kitchen's design. While task lighting is essential for kitchen activities, accent lighting is important for ambiance. Accent lighting can highlight open shelving or brighten up dark corners. The trend of environmentally friendly kitchens is becoming increasingly popular. Many modern kitchens incorporate natural materials like wood, stone, and concrete. These materials have depth and warmth that can complement a contemporary kitchen. So, when it comes to lighting, it's important to think about these aspects when remodeling.
New furnishings are another significant part of your kitchen remodeling project. New kitchen tables, chairs, and linens can add to the price tag. New dishes and linens will also add to the overall cost of your kitchen remodeling project. But these upgrades aren't necessary if your kitchen is already outdated. If your budget is limited, it's worth a little extra to give your kitchen a facelift. You'll be amazed at the results.
The cost of materials and labor is only a small portion of the overall budget. While some people choose to do the work themselves, others hire a professional to save money on their projects. If you want to save some money, you can purchase lower-grade granite that costs significantly less. Purchasing in bulk may help you save money. If you are not confident with DIY projects, you can always seek assistance from a remodeling contractor and ask for a volume discount for materials.