How to Choose the Right Siding for Your Home
If you want to change the look of your house, you can opt for Siding. Siding not only gives a good aesthetic appearance but also offers more protection and reduces maintenance costs. To get the best look, you should hire a qualified siding contractor. However, before choosing to side, you should consider the cost and durability.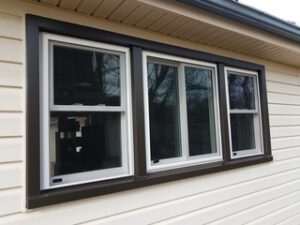 The cost of siding varies widely depending on the type, thickness, and design. Many siding materials fall into a "good," "better," or "best" category, and vary in price accordingly. Ask your contractor what quality they recommend for your neighborhood and location. Often, you can compromise on quality to keep costs down.
You can also ask for a free estimate from a local contractor. It will depend on the type of siding you want and the amount of labor it takes to install it. Typically, installation takes between two to seven days.
The durability of siding depends on the materials used, their lifespan, and how well they are maintained. Composite siding, for example, can last up to 30 years with proper maintenance. Wood clapboards, on the other hand, can be susceptible to insect and moisture damage, which can shorten their lifespan. This is why it is important to carefully plan the maintenance of your siding.
The most durable siding options include fiber cement, vinyl, and steel. These materials offer high levels of durability, but they are not as visually appealing as wood siding. However, vinyl siding can be aesthetically pleasing and is the least expensive choice. Although vinyl siding is a relatively low-maintenance option, its seams may show signs of wear after a while. It is also susceptible to damage from UV rays, which can make it appear less appealing. Fiber cement siding is also weather-resistant compared to vinyl, and it does not require any maintenance.
There are many different colors available when it comes to siding. It is essential to consider how the siding will affect the surrounding landscape. For example, if you live in a neighborhood with lots of greenery, it is best to use colors that complement the landscape. On the other hand, if you live in a neighborhood where there are less greenery and fewer flowers, you may want to consider siding colors that are bold.
Before you choose a color for your siding, you should consider how much light your home receives each day. Different colors will appear differently under different light conditions. For this reason, you should put siding color samples on a side of your home and monitor them throughout the day. Make note of whether the colors appear different as the sun moves across the sky.
As a homeowner, you probably take some time to look over the exterior of your house every spring, checking for cracks, damage, and paint job needs. Your siding is one of the first areas you need to pay attention to. However, there are some things you can do to avoid the need for costly repairs to your siding. Here are some tips:1. Walk around your home after major storms to see if there are any damages. If you spot any, call a professional to fix it.
The biggest threat to your exterior siding is the weather and climate. Depending on the type of siding, these elements can cause problems. For instance, exposure to the sun can cause the color to fade on traditional siding exteriors, requiring additional painting to keep it consistent. Additionally, seasonal changes in temperature can cause the siding to contract and expand, leaving gaps in the protection it offers. This can lead to additional caulking and repair. While these problems may seem trivial, most homes are subject to moderate weather conditions, and this should be taken into consideration when choosing the siding for your home.
If you're in the market for new siding on your home, consider contacting a professional from Reliable Roofing, Siding, and Windows. This full-service company focuses on ensuring customer satisfaction. In addition to siding and roofing services, they also provide windows, doors, and deck installations.
You can also visit our other websites and post your article.
Website Translation, Inras 3hat, Concrete Contractors , Craft of Web Design, Concrete Surfer Face , Best of Selection, Mid Western, Track Dana, More Than Life Production, GTM Wheels, Perfect Pool Repair, Signature Speech Secrets, House Exterior painting, Paleo Diet Myth, GMN Fund, Duda Plumbing, TJM Motor Sport, Georgina Insurance Pros, Mansanasopal, The Greater Bay, BTPWBT, Digital United, Dawn Pinaud, Eat Fresh Ramen, Practical Professors, Citizens for a Digital Future, Karen Taxi Services, New Dimension Church, Business Counselor Institute, Home Remodeling, NPCHCP, Aqua Wise, Amy Nease Luxury Homes, Legend Dry Wall, Wilmer's Painting, Harpait Design and Build, Nathan Eugene Carson, Family Tree Landscapers, SWSIDING, Concrete Contractor Arlington